Canceled
Boston Field Day · Any
Canceled
MonTueWedThuFriSatSun
Group Fees

Early Bird

35.0

per player + 3.0 Processing Fee

Regular

49.0

per player + 3.0 Processing Fee
Individual Fees

Early Bird

40.0

+ 3.0 Processing Fee

Regular

54.0

+ 3.0 Processing Fee

YOU GREW UP. SO DID FIELD DAY.

Remember when life was all juice boxes and playing outside? Well, we're throwing it back to the good old days, with a few exceptions and a lot more fun! Assemble your team to compete in Boston Field Day - featuring school yard classics, tailgating twists & a few not so traditional games & relays!
Does your team have what it takes to take home G.O.A.T. of the Field? Maybe Team Spirit is more likely? Either way you are in for the most fun you've had in years. Assemble a squad and sign up your team of 6-8 people (co-ed encouraged) today!
LOCATION

WHEN



Gore Place - Waltham, MA
02453

Saturday, August 18th
12 pm - 5:30 pm







COMPLETE TEAM
6-8 PLAYERS

SMALL GROUP
2-5 PLAYERS

SOLO/FREE AGENT
1 PLAYER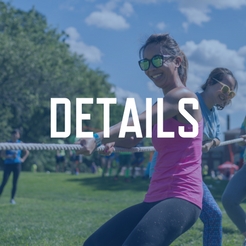 TEAM DETAILS


TEAMS: Each team will be 6 + players. Co-ed encouraged!

No Team? No Problem!: Join an individual and we'll help find you a squad.

Not enough for a full squad? Sign up as a team or small group and we will help complete your roster!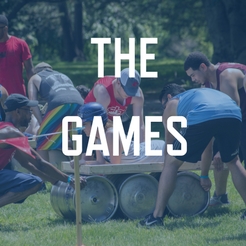 THE GAMES



SCRAMBLE GAMES:
Teams compete in multiple scramble style games all day. Choose from head-to-head match ups or point based challenges!

RELAYS:
Teams participate in 8 games all day, 3 of which are pre-scheduled relay game for timed points!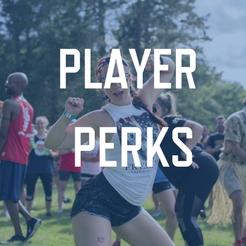 WHAT TO EXPECT
FESTIVITIES:
BEER GARDEN
FOOD TRUCKS
DJ'S OF BOSTON PERFORMING ALL DAY
PLAYERS LOUNGE
SPONSOR VILLAGE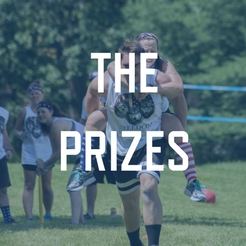 PRIZES


GOAT OF THE FIELD:
The team with the most points at the end of the day will be crowned the Boston Field Day Champs!

TEAM SPIRIT: Get those ridiculous ready, one spirited team will receive the Team Spirit Award!

PARTICIPATION AWARD:
"A" for effort! Last place looks good on you!





Sponsored By: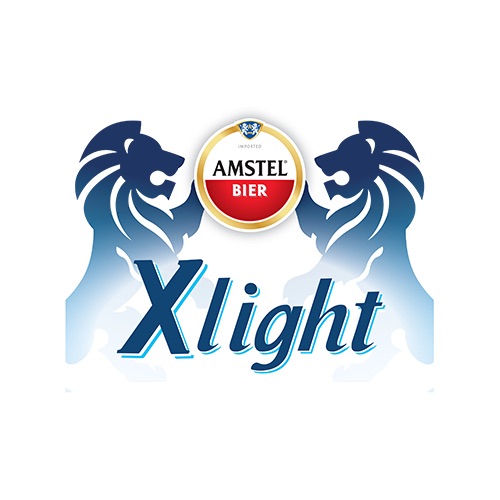 A portion of proceeds from this event will support the Volo City Kids Foundation!
Free Youth Sports Leagues + Free Food = Happy Kids! Learn More








COMPLETE TEAM
6-8 PLAYERS

SMALL GROUP
2-5 PLAYERS

SOLO/FREE AGENT
1 PLAYER




One person will create a team and register with the "Team/Small Group" option.
The captain will have the option to either pay for the entire team or have each player pay individually.
The remaining players will register for and join the team that the captain established.
The captain will be responsible for setting the group name, number of players on the team and picking a team shirt color.
If a team signs up and does not reach the full number of players we will add and merge players to form a full team.

One person will create a team and register with the "Team/Small Group" option (don't worry it's just labeled the same thing).
That person will then set the expected number of players they are planning on having join them in their group.
Once the group has been created the remaining group members will join the group as team players.
When registration closes the league will merge small groups and free agents together to form a full team.

Want to play but don't have anyone else willing to join? That's no problem, you are going to have a great time.
Register as a free agent and the league will place you with a small group and/or other free agents to form a full team after the registration closes.
Questions? Contact us at
events@socialbostonsports.com
Event Details and Information

Join us for a day of old fashion fun like the field day's you remember but with some

Day of check-in:
Team Captains need to visit the registration check-in tent and pick up teams schedule, waivors, etc. Check-in will begin at 11:30am, all teams must be checked in by 12:30pm. Music will be blasting and food and beverage will be available for purchase at 11:30am.
Games begin at 12:30pm
Field Day Play - 12:30-4:30
Games End 4:30
Awards Ceremony 5:00pm

Food & Beverage: * There is no outside alcohol permitted at the event.*
Food will be available to purchase from food trucks. Water and other beverages will be provided from our partners at Polar! Alcohol will be available to purchase at the Harpoon Beer Tent.
The Games:
There will be a variety of different scramble style games, your team will pick 5 to compete in for a score. You can choose to play the other scramble games if time allows but they will not be scored. Relay's will be pre-scheduled throughout the day, each teams score is ranked against the competition. Relay's will consist of many Field Day classics with some twists and surprises.
Each scramble station game will have a copy of the rules and an SBS ref to explain those rules and take your score.
What to wear:
It's summer time so check the weather! Sneakers and athletic gear is recommended. Team costumes are HIGHLY ENCOURAGED! We will be awarding most Team Spirited!
Questions? Email events@socialbostonsports.com