At Capacity
March Jay Peak Ski Trip, Vermont · Any
Sold Out
MonTueWedThuFriSatSun
Group Fees

Early Bird

346.0

per player + 4.99 Processing Fee

Regular

361.0

per player + 4.99 Processing Fee

Late

386.0

per player + 4.99 Processing Fee

Payment Plans Available
Individual Fees

Early Bird

346.0

+ 4.99 Processing Fee

Regular

361.0

+ 4.99 Processing Fee

Late

386.0

+ 4.99 Processing Fee

Payment Plans Available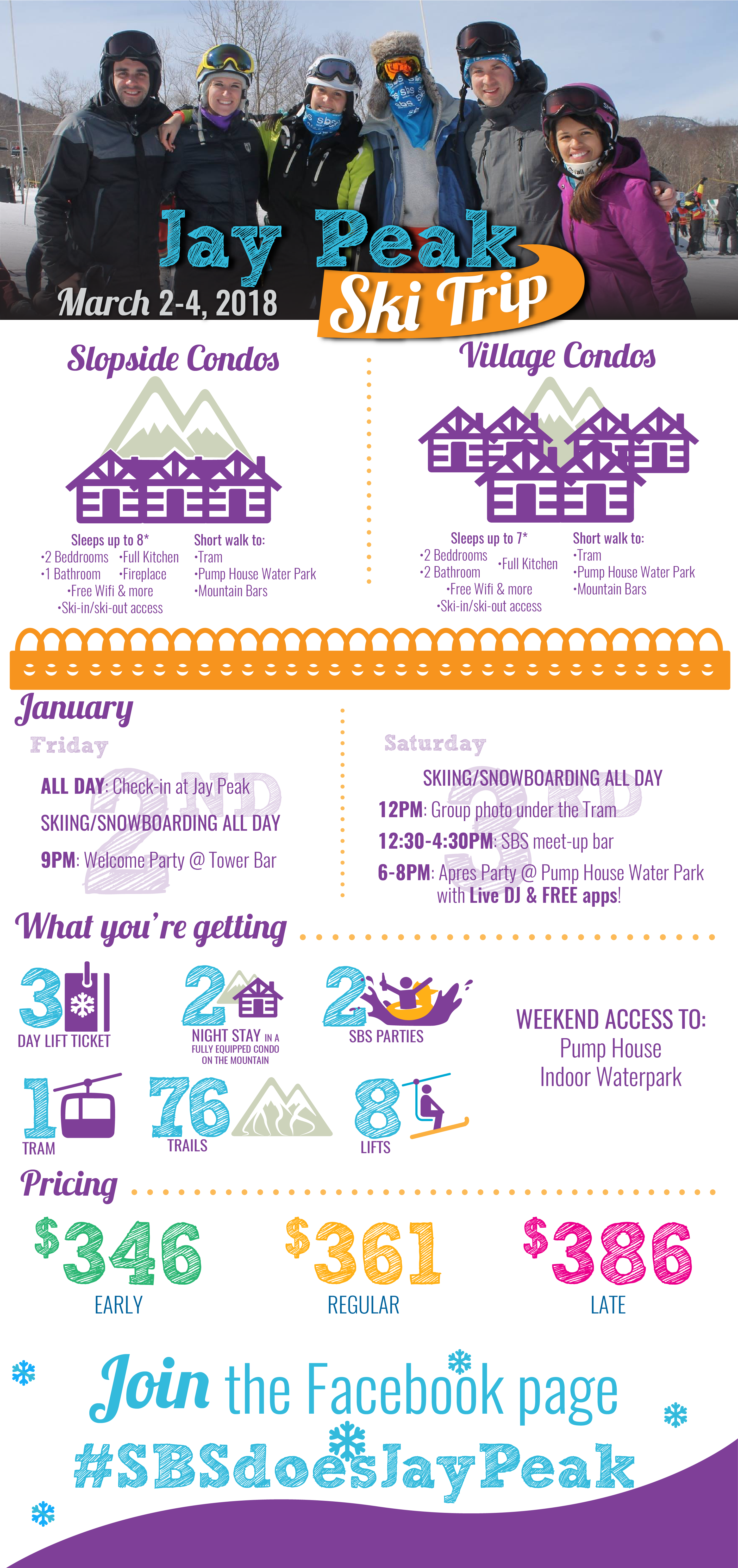 We are so excited to announce Biena Snacks will be hooking everyone on the trip up with tons of protein packed snacks to power your weekend!
--------

How do I know up? Sign up as an INDIVIDUAL OR in a GROUP above.

Individuals - Sign up ALONE or with less than 4 people and we will place you in a condo with new friends. If you signed up with a friend we will KEEP you TOGETHER.

Groups

- Sign up as a GROUP CAPTAIN, to create a new group OR sign up as a

GROUP PLAYER to join an existing group. Groups must have a minimum of 4

people to secure a private condo. Groups have no MAXIMUM size, the more
people in your group the more condos we will secure!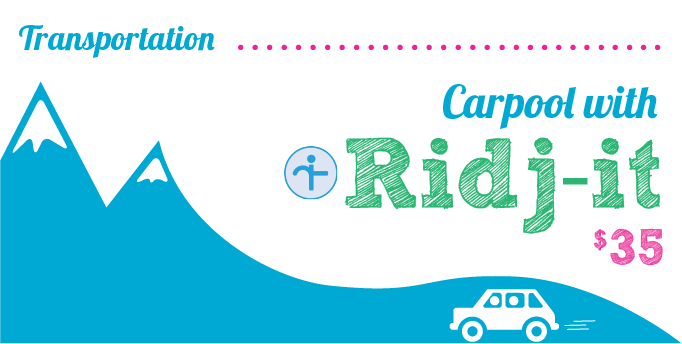 Transportation provided by Ridj-it!
Carpool up with
Ridj-it. Drivers get paid for helping fellow SBSers, and everyone gets
to hit the slopes! Ridj-it has already taken more than 1,000 cars off
the road while helping hundreds of people get rides for skiing, hiking,
biking, and more. Passengers pay $35, and drivers are compensated for
every seat they fill in their cars! Ridj-it even pays you a little extra
for offering more seats even if they don't get filled. We've figured
out the best spots for riders and drivers to meet, now all you have to
do is join! Check out our page detailing the when and where to your
adventure. Email info@ridj-it.com for more questions!
Sign Up as a Driver or Rider with Ridj-it today!
Email events@socialbostonsports.com with questions




This event is NON-REFUNDABLE inside of 30 days. Please see our refund policy here or email with questions.